"The remote management of screens, content scheduling and conditional play features have been game-changing for the way we operate and communicate critical information to our staff"
Stuart Grace, Digital Innovation Specialist, Danone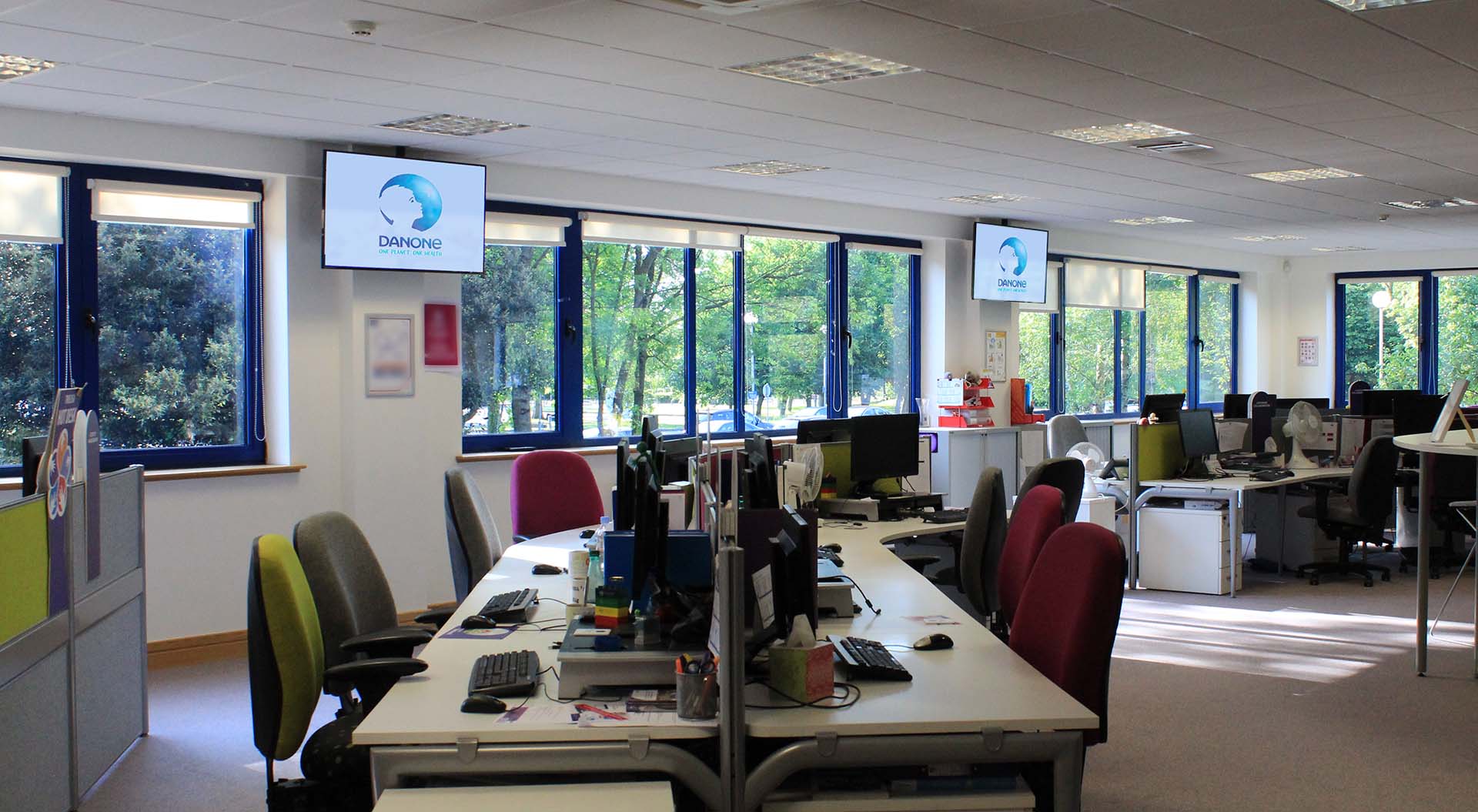 has streamlined internal communication for Danone
Since starting with embed at the UK HQ in Trowbridge, the roll out has progressed to several other Danone UK & Ireland locations with still more planned to deploy.
Danone is utilising embed to deliver internal communication to their workforce via digital signage located throughout office buildings and factory facilities including desk spaces, canteens, coffee docks, reception areas, walkways, common areas and production areas.
By implementing embed, Danone is able to deliver critical information to employees at speed, with communications bringing
workers closer to the company and feeling more involved with developments that directly impact their day to day operations.
embed has streamlined communication for Danone yielding operational benefits across the board, with teams able to share messages across sites instantly and accurately.
"it has been calculated that embed signage has provided a minimum of 2 hours per week in operational efficiencies
with more savings expected to come. The implementation of digital signage has been hugely successful with our staff…
it received extensive positive feedback during our annual company employee survey"
Stuart Grace, Digital Innovation Specialist, Danone
"it's been so easy to learn and manage ourselves. We've been able to run screens across a variety of hardware and bring
real-time information to our staff dispersed across geographical locations"
Luke O'Connell, Head of Data & Technology, Danone