Clarity and Insight with Analytics
Analytics is the gateway to making better business decisions with digital signage. The insights provided through analytics helps users understand what's working, what's not and to make informed decisions on how to use digital signage to get better results.
Content playback / proof of play
Device online / offline logs
Understand how touch content is interacted with
Export up to 36 months worth of data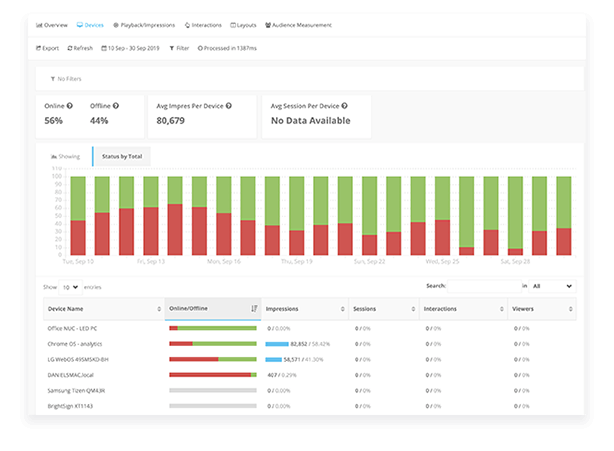 Device Analytics
Any device that has an analytics-enabled license assigned to it will automatically begin tracking its online/offline status which can help identify any troublesome devices or networks. The devices page will also show you useful information about impressions and interactions.
Content Analytics
A.k.a Proof of Play. Tracking content impressions is useful for many reasons, some of them being, ensuring content has played a specific number of times in a given period. You can view this data via impressions. With proof of play logs for all content (not just media but widgets, text items and plugins can be tracked too) this data can be used to cross reference external systems to identify if the content impacted actions of an audience.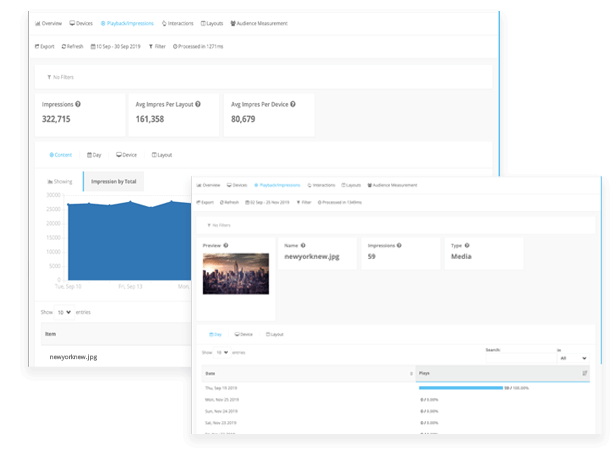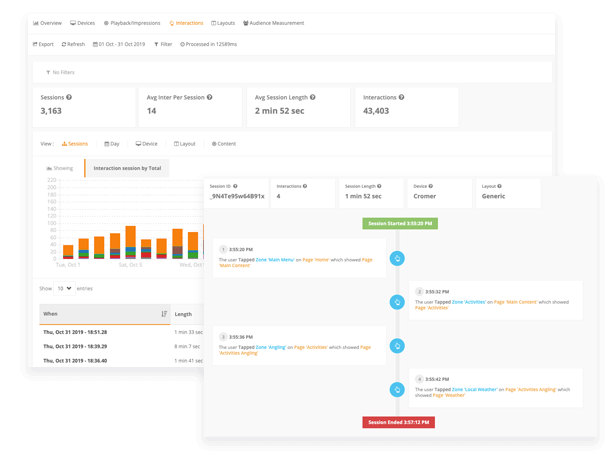 Interactivity Analytics
Understand if touch content is really delivering the best results with interaction session data. View interactions by most popular days, layout, content and device, the average interactions per session, average session length and drill down into individual session overviews that gives full insight into the user journey, from first touch, to last.