Microsoft Power BI – Secure Integration
Microsoft's Power BI transforms company data into rich visuals which, now you can display directly onto your digital signage with embed.
Securely link a Power BI Pro or Premium account with embed to display Dashboards and Reports from Workspaces on your Digital Signage.
This is a completely secure integration where you'll authenticate embed with Power BI using Microsoft credentials. Once done, you'll be able to choose from the available Workspaces, Reports and Dashboards to display on your digital signage.
1
Authenticate your Power BI Pro or Premium account with embed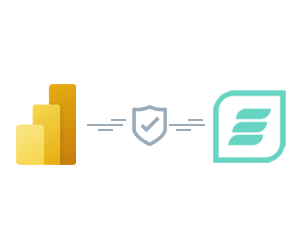 2
Select Reports or Dashboards from your Workspaces via the Power BI widget in embed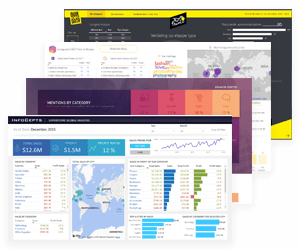 3
Publish to your screens and watch them continue to update securely
Display data, privately and securely
By connecting Power BI and embed, you're able to display critical data on your screens without the risk. embed signage is Microsoft Publisher Verified, meaning it's integration you can trust. No need to share your Dashboards via public URLs and risk exposing them to the outside world, this integration is completely private and uses short-life encryption tokens to validate access.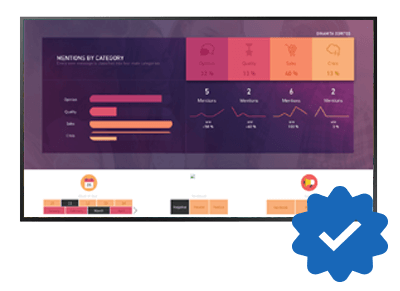 Dive deeper with Touch
Using embed to display Power BI dashboards and reports means you can also turn on touch. By doing this and publishing to a touch device, you'll be able to interact with the data just as you would as if you were viewing on your computer.