Overview
iPads, iPods, and iPhones are suitable for certain digital signage projects and provide a 'hard-to-beat' touch experience for interactive content through embed signage. iOS devices make a great choice for interactive ticketing and for table or shelf mounted devices that require high performance playback.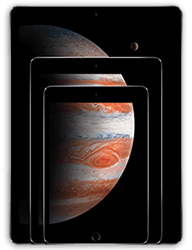 Tech Specs
Apple's iOS devices go from a 4" (1136×640 pixel) display on the iPod touch all the way to a 12.9" (2732 x 2048 pixel) display on the iPad Pro.
Apple's custom built processors ranging from A7 to A9X support their touch devices. Along with motion coprocessors, these chips will undoubtably handle most signage touch applications.
All devices come with built in WiFi as standard and vary in storage space from 16GB to 128GB.
Remote Device Statistics
Through the embed signage devices dashboard, you can view iOS hardware statistics. Examples of these include:
Online Status
Software Version
Model
Resolution
and more…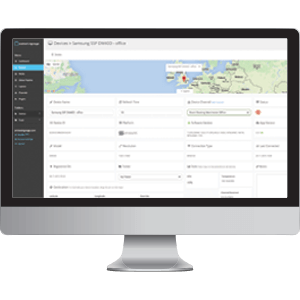 Guided Access Mode
iOS devices offer a guided access mode in which users can lock the device down to only play back content from the embed signage application, ideal for Digital Signage use.
To configure your iOS device for guided access mode follow these steps.