Overview
With macOS / OSX devices such as the iMac, MacBook, Mac mini and Mac Pro etc you can expect high performing and aesthetically designed hardware in combination with a stable operating system based on UNIX. Paired with embed signage you can utilise OSX for digital signage.
Compatibility: OSX 10.7+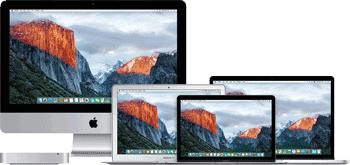 Devices
Apple offer a great range of Mac products including iMacs and MacBooks that can be utilised as standalone Digital Signage devices with their ultra-high resolution Retina displays.
Alternatively Mac Pros and Mac Mini's can be used as media players with varying performance. All running off the latest version of OSX; optimised specifically for the hardware.
Tech Specs
All Mac devices will be powerful enough to power small digital signage solutions. For larger solutions, higher specification devices will be needed. Powered by Intel®'s latest range of processors from core M all the way to Xeon, with storage options ranging from 128GB to 2TB along with a variety of dedicated graphics cards. There is a combination of hardware to suit most content playback.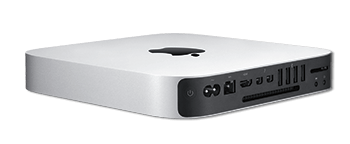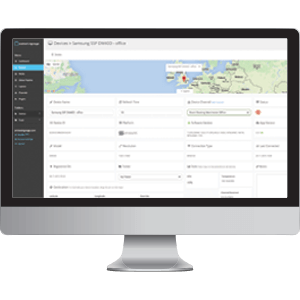 Remote Device Management
Purposely engineered within embed signage are a range of network management tools. Using the device controller plugin, receive live snapshots of the display, turn the screen on & off, volumes up & down, and change input sources remotely.
Through the embed signage devices dashboard, you can view OSX hardware statistics such as software version, model, resolution and when its received it's channel of content.
Using Mac for Digital Signage?
If you are already using your own Mac device to view your digital signage layouts, please download the appropriate embed signage software.