embed signage – An Alternative to ScreenCloud
Why choose embed signage over ScreenCloud?
embed signage offers the simplicity and flexibility of designing your content within our WYSIWYG layout builder, advanced conditional play rules for content and much more for a very attractive license cost.
Last updated: July 2019
Can I easily build multi zoned layouts?
embed signage makes building layouts a breeze with our WYSIWYG builder. Add new zones with a single click, group, duplicate, rename, style, reposition and resize with the drag & drop function or specify the exact position and dimensions to the pixel with the zone input fields. Not only is this more user friendly than ScreenCloud but our builder is also much more flexible, where users can build layouts with multiple pages, which can have an unlimited amount of zones, allowing you to show more content and variations from a single layout including the ability to easily build touch interactive layouts.
You want heaps of design tools to customise your layouts?
You're going to love embed! Using our layout builder you have full control over the design of every page, zone and playlist item. Each playlist item, including widgets and plugins, come with their own individual design tools and customisable settings. Our software offers heaps of tools specifically focused on helping you build great content, easily – these include: grid, opacity, swatches, rotation, drag and drop, border, shadow, animation types, content triggers, interactivity, backgrounds, timeouts, grouping, visibility, fonts and more.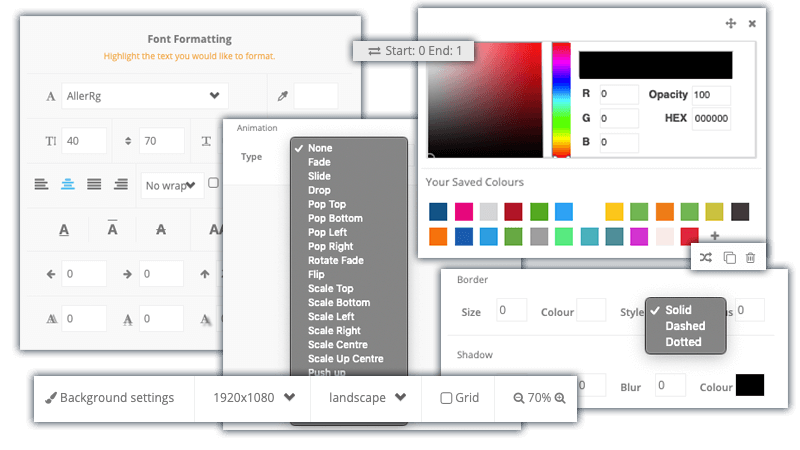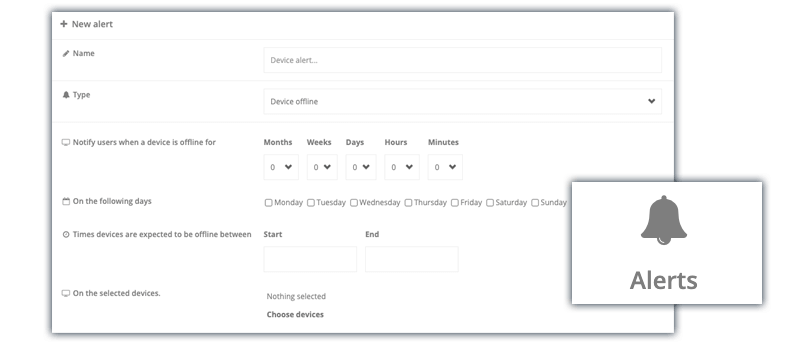 Alerts to help keep your network tip top
You can set up alerts to notify you and your team when a device goes offline. You can specify any times and dates that the device is expected to be offline (overnight for example), so you are only alerted when the device is offline when it should be online. You can also set alerts for failed responses on Dynamic Data sources so if your signage is showing data from a JSON or XML feed (for example) and the feed is unreachable, you can receive an alert to notify you.
Interact with other devices and hardware
embed signage offers tools to interact with other devices as well as external hardware / peripherals. Using Windows devices you can communicate commands to/from an external device, through RS232 or TCP. This can be used for changing settings on a connected display or using sensors such as RFID or motion to activate your content.
There is also the option to use Device Interactions within layout content to trigger layouts, pages, zones or playlist items on another device. Ideal for using touch devices to activate content on other display such as video walls.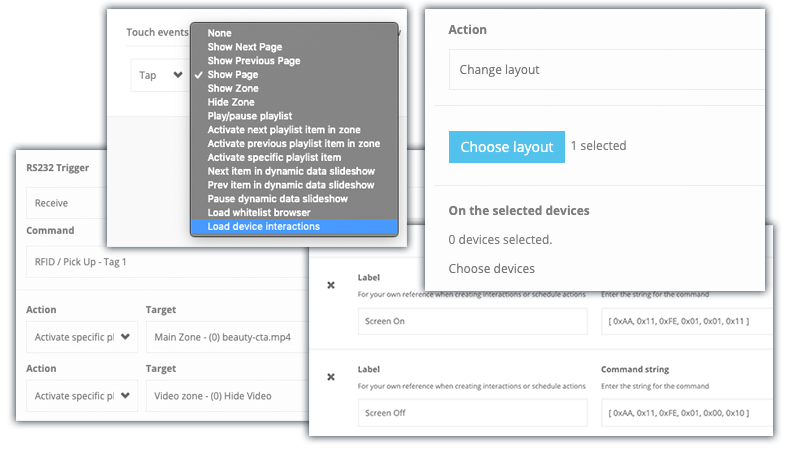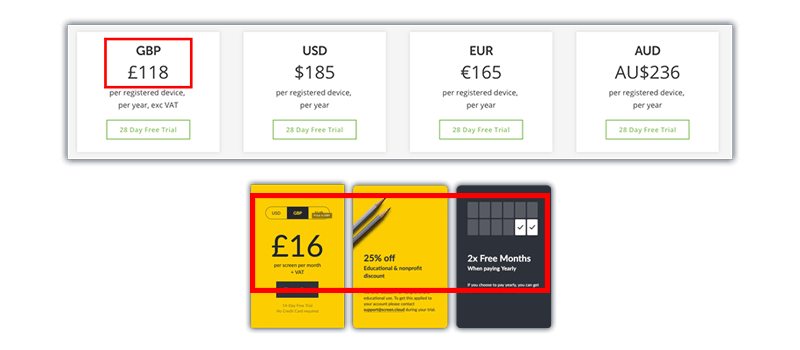 ScreenCloud is 35% more expensive
Based on the advertised GBP annual license price, including their promoted 2 months free, ScreenCloud is 35% more expensive than embed… Even with ScreenCloud's promoted Education and Non-Profit discount of 25% applied the annual license price still comes in more expensive than embeds signage.
---
plus all the usual
features


Scheduling & conditional play

Interactive touch content

Dynamic playlisting using tags


Multi resolution, multi orientation, multi device