embed signage – An Alternative to RiseVision
Why choose embed signage over RiseVision?
It all comes down to content. If you want full flexibility over your screen layouts, embed signage is for you. embed is easy to learn and powerful to use, so even if you are a total beginner don't worry … we've got the tools you need to deliver the content they won't forget.
Last updated: July 2019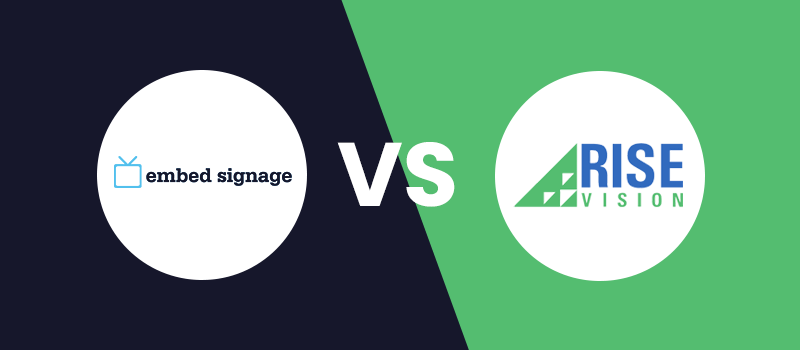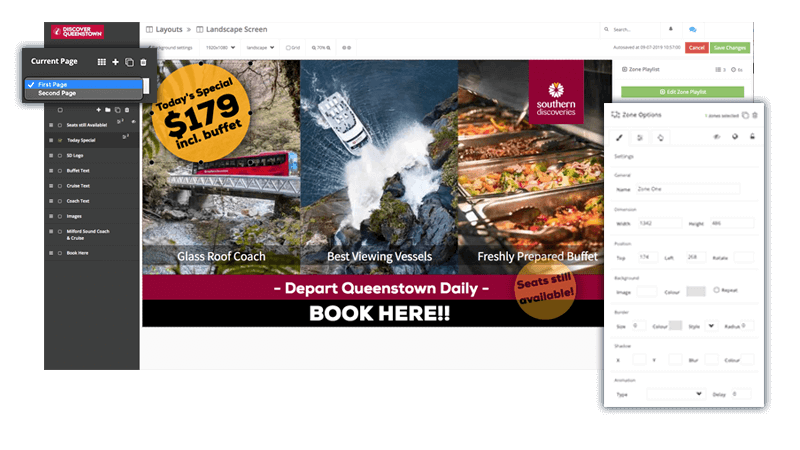 puts you in control of your content
You design your layouts, as much or as little as you want. Our WYSIWYG layout builder is full of design tools and features, not found in RiseVision. Every user can see their creations come to life right before their eyes. The builder gives you full control over the design of each page, zone and every individual playlist item with help from design tools that include: grid, opacity, swatches, rotation, drag and drop, border, shadow, animation types, content triggers, interactivity, backgrounds, timeouts, grouping, visibility and more.
Lets 'touch' on interactive content
Create fully interactive layouts through touch events, actions and targets. Touch events, such as tap or swipe, can be added to playlist items, zones and pages to carry out actions that include the ability to show hidden zones, move onto the next page or activate a specific playlist item, amongst others. Device interactions and content triggers are other options to create interactive content within embed signage. Device interactions give a user the ability to control and change content on a device(s) from another. Content can also be activated using triggers set at the start or end of another content item.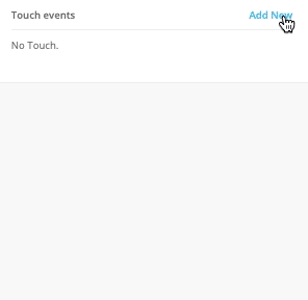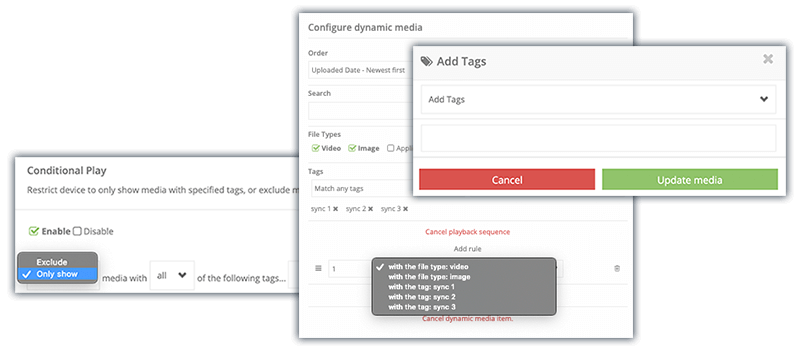 Dynamic and device specific content
Media tagging and device conditional play features allow you to show different content on different devices and control it all from one layout, or even a single playlist. Simply tag your media items and add them into a playlist, then enable device conditional play on your device(s) to determine 'exclude' or 'only show' media items that match specific tags. Dynamic media is another feature within embed which allows you to easily update content with the help of tags. A dynamic media item is set up by first collecting all media items with the tag(s) you specify, then users can specify a playback sequence of those items based on variety of rules. To update the content you simply add/remove tags from your media items and publish, embed does the rest.
Need more than just date and time scheduling?
Look no further as we've got loads!
RiseVision gives users the allows you to edit a placeholders timeline or schedule your presentation depending on dates and times. embed signage has both scheduling and conditional play features to put you in complete control of when content plays. Rules can be added to individual playlist items, global playlists, zones and pages to schedule content depending on time, dates, days, weather condition, temperature, wind, device connectivity, room availability and the use of an astronomical clock. Entire layouts can be scheduled by dates and times with the option to override existing schedules with a completely different layout for a set period.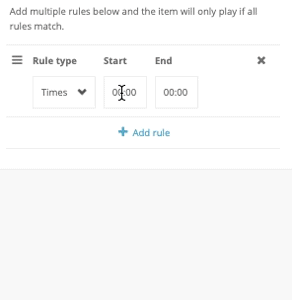 ---
plus all the usual
features


Scheduling & conditional play

Interactive touch content

Dynamic playlisting using tags


Multi resolution, multi orientation, multi device