Development Log 24th July 2017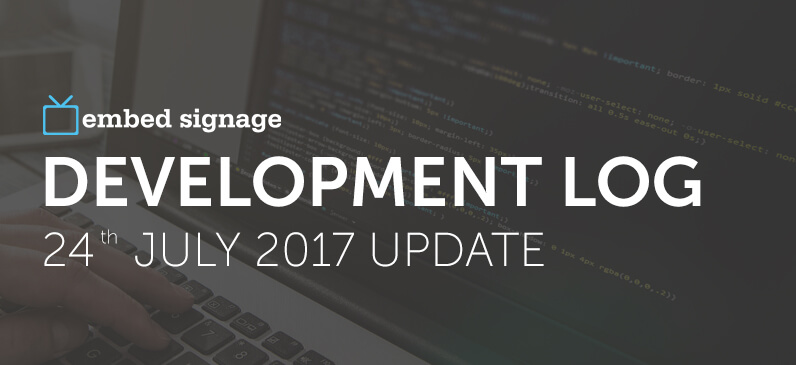 Today we are happy to announce the release of eagerly awaited new Windows and Mac application which includes some major improvements. Below we've highlighted what's new:
New Desktop Application for Windows and Mac (v4.0.0)
New: Application settings. Specify position x, y co-ordinates as well as dimension w, h by pixels for content playback on the device. Perfect for Indoor or Outdoor LED installations
New: Application settings. Multi screen output support. Select from the available connected displays to run content on including multiples. Perfect for Video wall installations
New: Application settings. Check for the latest version software and auto-update when available
New: Failsafe recovery. If application closes unexpectedly, failsafe will automatically restart the application.
Improved: Content playback performance improvements
To update to 4.0.0 simply download the latest application from the Windows or Mac pages. Then install and run on the Windows or Mac device.
Future updates: Here's a quick taste of what you'll see updated over the coming months: New layout builder with a range of UX improvements and features, improved UI, more widgets, more plugins, further device platform support, more device statistics and information.
Keep up to date with all the latest updates and improvements to embed signage by signing up for our emails and connecting via our social accounts.
Subscribe to receive emails from