Development Log: 24th November 2016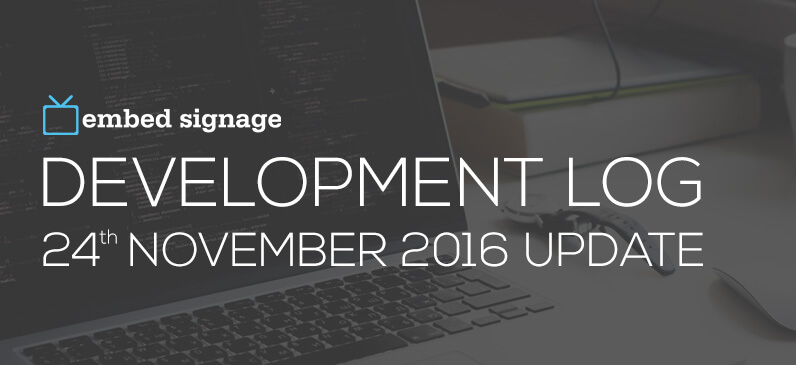 We've recently made further improvements to embed signage – these improvements include:
Samsung Smart Signage Platform app updated to v3.5.2
Improved: external storage device (SD / USB) management
Improved: Online/Offline management on device
Fixed: Device controller screenshots return each time they are requested
User Interface
Added: Basic Filtering on devices page (filter by folders, last connected periods and platform)
Improved: Last published data / time stamp on channel page
Improved: Troubleshooting features including, channel refresh and single device channel refresh. Channel 'Refresh' means to republish the last published content without pushing any new changes (i.e. not 'publishing' the channel, just 'refreshing' the existing channel)
Improved: New notifications now overwrite existing ones
We are consistently developing and improving embed signage. Keep up to date with our latest updates and improvements by signing up for our email alerts and following us on our social media accounts.
Subscribe to receive emails from