Development Log: 4th October 2016 Updates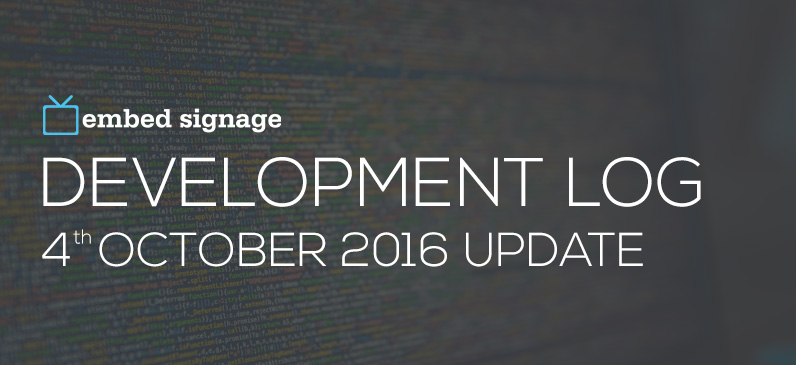 This week we've made a range of improvements to embed signage and the SSSP App. Details of this update include:
Samsung Smart Signage Platform – App Version 3.5.0
Added: You can now set the volume and mute the device using the display remote control.
Network Stability Improvement: Where devices would lose connection to
and not re-establish.
Bug Fix: Where Device Controller would lose connection and not re-establish.
Bug Fix: Where the date would switch between online time and local device time if local device time was set incorrectly. Please make sure your device times are correct if you have any timing issues e.g Conditional Play, Scheduling, Overrides etc.
Bug Fix: Where when setting the device to mute, the device would not retain the volume you had previously set before muting.
Bug Fix: Where seamless videos wouldn't play with a separate playlist of audio.
If you are running SSSP D or E series, we recommend that you keep your application updated to the latest version. To do this, follow these steps.
We are actively developing and improving embed signage. Keep up to date with our latest improvements by signing up for our email alerts and following us on our social media accounts.
Subscribe to receive emails from