embed Announced as Finalists for AV Awards 2020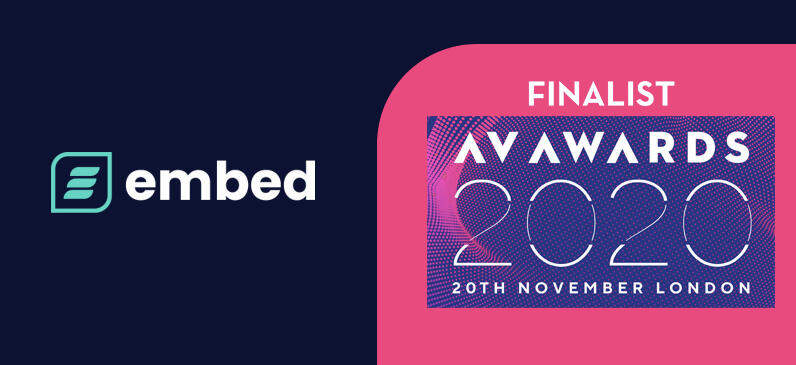 It's been announced embed signage are finalists for the AV Award 2020 with three separate listings. We're blown away!
The AV Awards are one of the most prestigious awards in our industry. They accept entries from all over the world and make it their mission to honour those that are raising the bar. The judging process is rigorous and thorough, with two rounds of scoring. In the first round, all entires are reviewed and scored by the judges individually to generate the highest scoring entries who can progress to the next round. During the next stage all judges come together (virtually this year) to discuss the submissions in more depth before scoring again to determine the finalists and subsequently the winners.
embed signage Finalists at AV Awards 2020:
The AV Awards ceremony is currently planned for November in London, UK where the winners for each category will be announced.