embed Steps Up Commitment on Positive Climate Change 🌳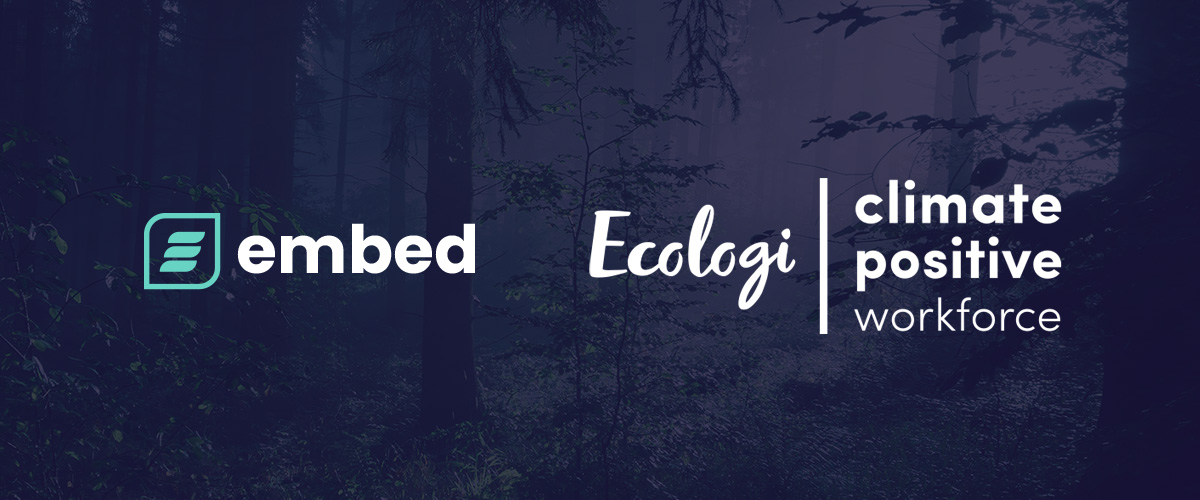 We love our planet… and we're sure that you do too, that's why we're taking steps to preserve and improve our climate, economies and communities around the world.
embed signage has made a commitment to put our words into action and be Climate Positive by implementing the below:
For every license sold, we'll plant 10 trees
For every 5 licenses sold we'll offset 1x tonne of CO2
For every new approved Reseller, we'll plant 50 trees and offset 5x tonnes of CO2
Monthly contribution for our Climate Positive workforce with a minimum of 60 trees planted and 4.4 tonnes of CO2 offset
To begin the initiative, we've made an initial contribution to the planting of 7500 trees and 70 tonnes of carbon reduction.
Is this really doing good?
Yes! We truly believe that we can all make a difference and by making this commitment, we are contributing towards positive climate change as well as supporting projects that are in line with the UN's Sustainable Development Goals.
Our contributions are made to Ecologi, a platform for real climate action. Ecologi only fund carbon offset projects which meet the highest verification standards, such as Gold Standard or Verified Carbon Standard. In addition Ecologi aim to fund projects that meet other important sustainability standards like CCBS and SD VISsta.
Tree planting is carried out with Eden Reforestation, a global tree planting organisation that aims to reduce extreme poverty and restore healthy forests by employing local people to plant millions of native tree species every year. The trees planted have been shown to have a survival rate of over 80% and even higher when natural generation is factored in.
Here is the Ecologi public ledger that documents impact and operations.
Want to help?
Away from buying licenses, you can also help us make a difference by making a one off contribution that will fund tree-planting and carbon offset projects.