Enhance the Standard Features
embed signage has an abundance of features that enable you to create outstanding digital signage content, however, some businesses have more specific functionality requirements and that's why we offer a range of plugins and widgets to enhance the standard features of embed signage.
Enhance
with plugins and widgets relevant to your needs
Select from a range of plugins and widgets
Speak to us about developing a bespoke plugin or widgets for your content needs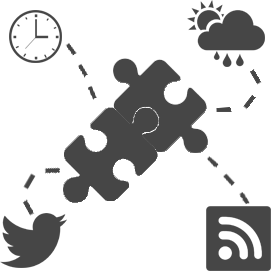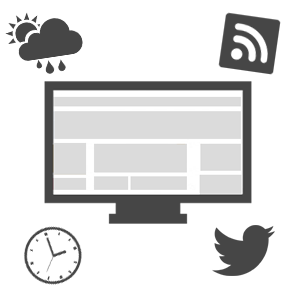 Add Widgets to your Layouts
Easily add widgets to your layouts as you create content. A selection of widgets are currently available for free through embed signage, which are RSS feeds, Twitter, Time, Date, Weather, Samsung SSP IPTV and Samsung SSP Source Input.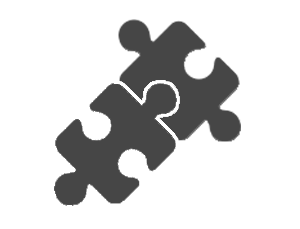 Bespoke Development
If there is a plugin or widget your business would benefit from but is not currently available, get in touch and lets see if we can create a bespoke plugin or widget for you. It could be integration with an internal system or just something we haven't thought of yet. So if you've got a request for widget development, send it through to us.