Giada
Giada are a manufacturer of digital signage hardware with headquarters in China and branches in Hong Kong, Europe and USA. .
Their collection of digital signage hardware offers a reliable option when paired with embed. From reliable performance and seamless video Android based players such as the DN74 to the the Windows based multi-output and 8K players such as the DM8 and D611.

Reliable Android players
Tired and tested with embed, the DN73, DN74 and DN75 offer reliable performance in an Android player. Seamless video is also supported on these players making them a reliable option for single screen digital signage deployments with Android.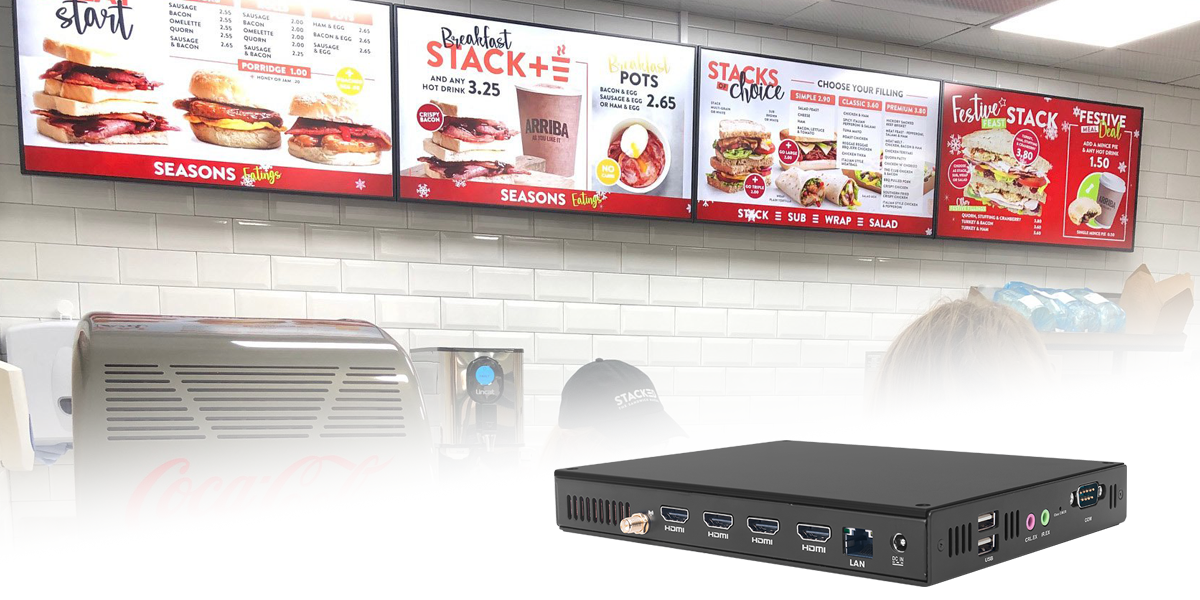 Multi-output Windows players
Utilising the multi-output Windows players from Giada offers the ability to show content across multiple screens with native resolution. Using the multiple screen settings in embed users can run multiple screens from a single layout perfect for menu board type solutions.
8K Windows players
Run 8K content with embed and the Giada D611 with 8K via the 1x DP or dual 4K via the 2x HDMI.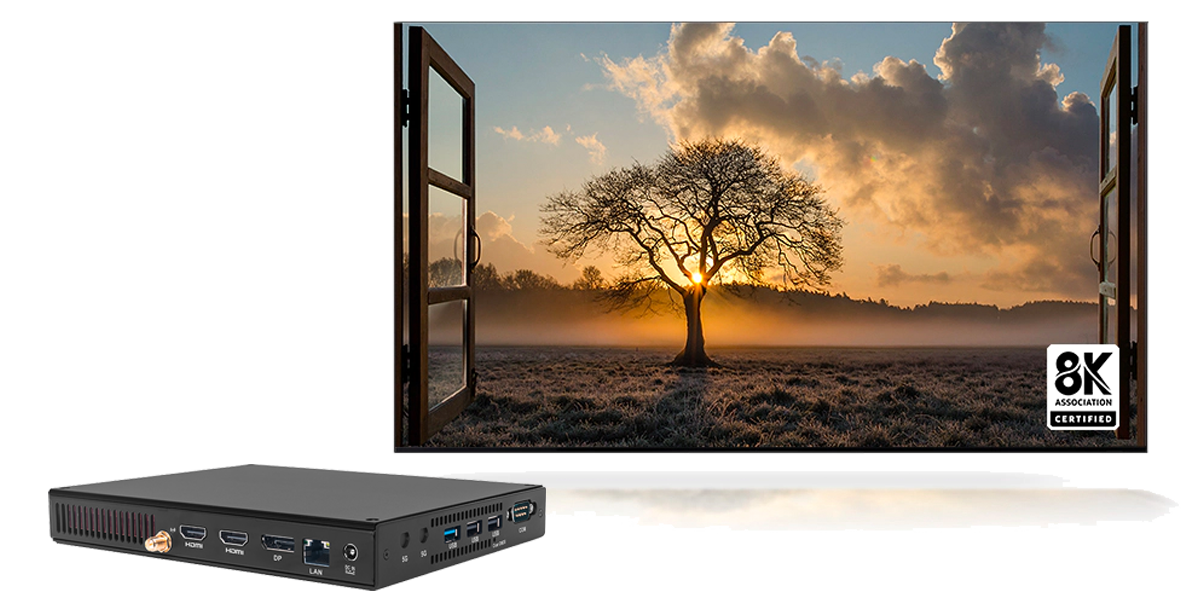 Hook up with external communications
Making use of RS232, UDP or TCP communication with embed running on the Giada Windows OS players, users can create immersive experiences to wow your audience with sensors from Nexmosphere as well as utilising external AV Control Systems such as Crestron or Q-Sys to activate embed content.
---
Plus all the usual features


Scheduling & conditional play

Interactive touch content

Dynamic playlisting using tags


Multi resolution, multi orientation, multi device